Dig into dirt faster and plant seeds without using any tools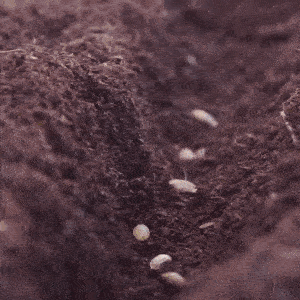 No need to use different gardening tools to complete basic gardening tasks. The All-in-One Garden Gloves With Claws can help you dig holes, take out weeds, rake and cultivate soil, transfer plants and seeds and many other tasks. All these only by using one pair of gloves. It makes tearing through garden beds easier and faster without getting your hands dirty and keeping it protected. It's practical, functional and an impressive replacement to some gardening tools. 
HIGHLIGHT FEATURES
Garden without getting your hands dirty.

Dig through dirt using your fingertips but without getting them dirty. All-in-One Garden Gloves With Claws is perfect for fingertip diggers. The ABS solid plastic claws make a great tool for tearing through the garden bed, digging holes for planting, or taking out weeds, shrubs and tall grasses without hurting your hands.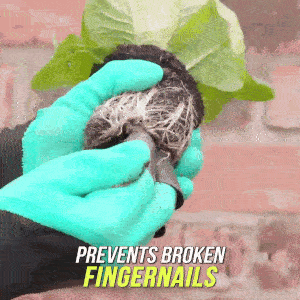 Make gardening extremely easy.

Replace your bulky tools with these high-density gloves with claws. Use it for digging, planting, grading and raking garden beds and soils. Perfect for transferring plants or planting seeds. Made of high quality ABS plastic claws and rubber gloves, it prevents broken fingernails, dirty hands and protects your hands from thorns, rocks and other possible sharp objects while you dig through soil. 
Multipurpose working gloves.

Washable, heavy-duty and tear-resistant working gloves that are versatile to use for other planting tasks. Use these gloves not only for gardening but as well as farming, cleaning, pruning, general purpose and even home improvement and DIYs.
Product Specification:
Material: rubber, ABS plastic 
Product Size: One size ( 24x 12 cm)
Product Weight: 100 grams
Color: green 
Package Included:
1 x pair garden gloves with 4 claws