Adjustable Universal Wrench Socket
Why own a thirty++ wrench sockets when you can have one that does the job for all? This Adjustable Universal Wrench Socket allows you to loosen the nuts and bolts of over thirty sockets sizes, firmly gripping them for easy tightening and loosening.
Lighter toolbox

- Replaces sockets from ⅜" - ¾" and 10mm to 19mm so that your toolbox won't add to your load when out for a job.
Takes on the damaged

-

It's adjustable feature allows it to remove damage, rounded off, and rusty nuts and bolts that a normal socket will have a difficult time removing. No exerting extra effort!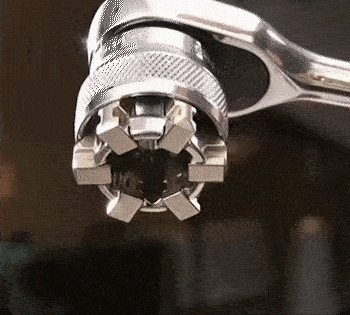 Right tool for everything!

-

Stop your search for odd tools. You'll be able to work on odd-shaped fasteners, nuts, and bolts that you don't have the right thing for.  
One-handed operation

- Tighten and loosen with just one hand! It eases your hand off the strain and saves time, too. You won't need to bother changing sockets between sizes thus it gets the job done faster and more efficiently.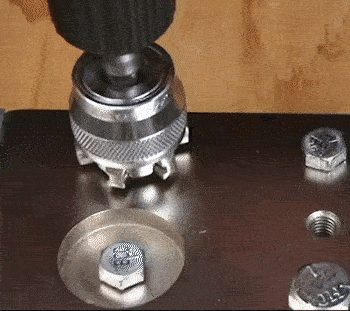 Get drilling!

- If you have an electric or hand drill around, simply install it and zoom through the all the nuts, bolts, and fasteners you have to work on.
Specifications: 
Material: Chromium-Molybdenum Steel
Size: 10-19 mm
Color: Silver
Package includes
1 x Adjustable Universal Wrench Socket
Tap BUY NOW to order your Interactive Adjustable Universal Wrench Socket TODAY!