Easily removes decal residues and tape stains off any surfaces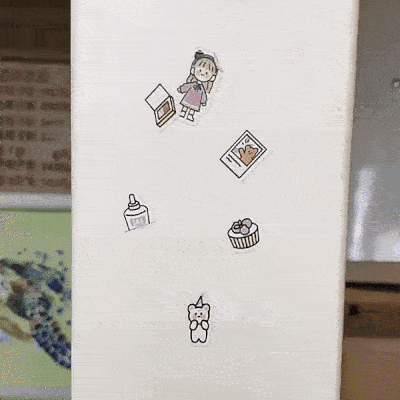 Adhesives don't peel off cleanly and often leave annoying residues. Old glue residue can be hard to completely erase with just scraping and peeling without leaving scratches and damage. 
Use Adhesive Remover Spray to effectively remove sticky, gooey adhesive residue with just a simple spray.
HIGHLIGHT FEATURES
Remove stubbornly stuck adhesives on the wall. Simply peeling it off and scraping the residue won't cut it.  Adhesive Remover Spray cleans up fast and easily. It works by softening the old glue and breaking adhesive chemical bonds making it easier to erase and remove. 
Erase tape stains off any surfaces. Get rid of the sticky stains of tapes off any surfaces. Remove adhesive residues off painted walls and wood, glass, tile, metal, plastic. Give it a try! Save your time and money scraping and rubbing off your things and walls just to remove them. 
Works on most types of adhesives. Adhesive Remover Spray breaks adhesive chemical bonds and it softens residues to be easily wiped away. It works on wall decals, price tag stickers and tape residues off any surfaces such as plastic, metal, glass, tile and marble. Use it to avoid wall damages and scratches caused by scraping old glue with knives or blades.  
No harmful fumes.  Extremely effective in cleaning off adhesives without the strong smell of fumes. Get rid of unwanted adhesives with a pleasant citrus scent.
Product Specification:
Material: propane, citrus-fruit extract
Product Size: 8.5 x 3.7 cm
Product Weight:  100ml
Color: white
Package Included:
1 x adhesive remover spray