Abs Stimulator
No time to go to the gym? Confused on what workout and equipment to use? Are gym memberships too expensive for you?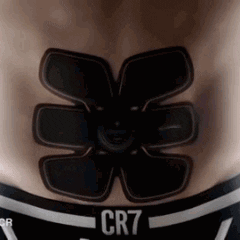 Here's the only gym equipment you'll ever use. Make watching TV or doing groceries more productive using the Abs Stimulator.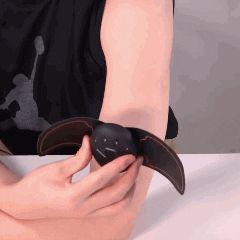 Simulate muscle training with your arms, legs, abs, and back while doing something else.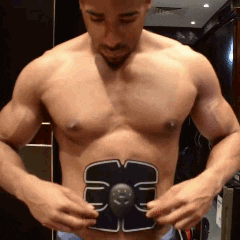 Adjustable strap to pin point the fats you want to burn and the muscles you want to tone.
Breathable straps so you can wear it inside your clothes comfortably.
Battery-operated and lightweight so you can use it anywhere you go.
Continuous use and you'll get the awesome body you have always wanted at the comfort of you sitting.
How to use:
1.Rotate the battery cover with the rear cover and open it.
2.Put in the C2032 3V battery.
3.Cover the battery, and then rotate it in place with the back cover knob, and the battery is installed.
4.Apply conductive film to the position of the printed image, and then use it after pulling open the transparent film.
5.Strap the belt to your desired part of the body and select one of the modes for toning muscles or burning fat.
After use, please return the transparent film to the conductive patch to protect and extend the service life of the patch.
Product specs:
Voltage: 1.5V 6*AAA
Using Mode: 6 Modes
Size: 21*10*2.3cm
Weight: about 58g
What's included: