Clean baseboards and moldings with ease using our 360° Microfiber Baseboard Extendable Cleaner. It features a brush head with 360 degrees swivel action that glides on surfaces letting you clean on any angles. The contoured brush head design allows the microfiber to shape any baseboard and moldings for complete cleaning action.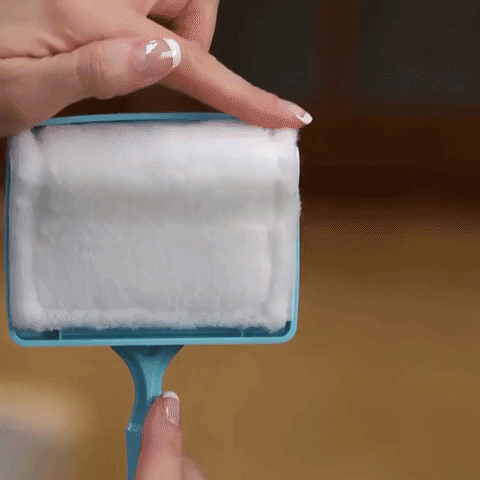 Clean whether it's wet or dry.

 Our 360° Microfiber Baseboard Extendable Cleaner uses a textured microfiber which traps dust and dirt whether it's dry or wet. It makes cleaning baseboards and any other surfaces cleaner without leaving any speck of dust. Also great to clean banisters, chairs, railings and more. 
Clean high and hard to reach areas.

  Extendable handle with maximum length up to 135cm allows you to reach high baseboards and mouldings without exerting too much effort. All you have to do is hold the handle and glide it to clean. 
Clean every spot thoroughly.

Clean thoroughly and don't miss any spot. The rotating head is also designed with a contouring function which conforms the cleaning pad to the shape of mouldings and baseboards. This makes cleaning easier.
No more backaches and neck strain as you clean.

Rotating and contouring head, dust trapping cleaning pad and extendable handle. All these features eliminate the back and neck strains from cleaning as well as bending over and tiptoeing. Easy to use, easy to clean.
SPECIFICATION
Product material: aluminum, plastic, microfiber mat

Product size: Tube length 30cm

Maximum length 135cm

Product weight: 300g
PACKAGE INCLUSION



1 x 360° Microfiber Baseboard Extendable Cleaner
2 x replacement microfiber pad