Make dish washing and cleaning easier and more efficient


360-Degree Sink Spray Tap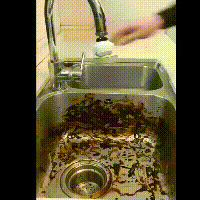 The 360-Degree Sink Spray Tap lets you focus water pressure from your kitchen tap.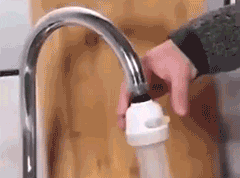 The 360 Degree rotation function lets you point the stream of water where you need it.
3 Spray modes lets you control how strong or how wide the spray is.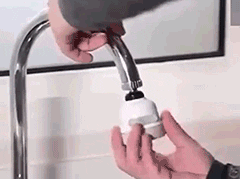 Easy to install and compatible with almost all round faucets.
Saves 70% water because it uses more pressure instead of more water.
Also works as a water filter to make drinking tap water safer.

Product Specifications:
Material: ABS
Package Weight: 0.1 kg
Size: 8 x 5 cm
Product Includes:
1 x 360-Degree Sink Spray Tap