Avoid common drawer installation mistakes using Universal DIY Drawer Slide Jig. Install drawer slides accurately with measurements and markings for quick duplication. Great for all types of drawer slides and furniture. Leveled, aligned and smoothly position installed drawers.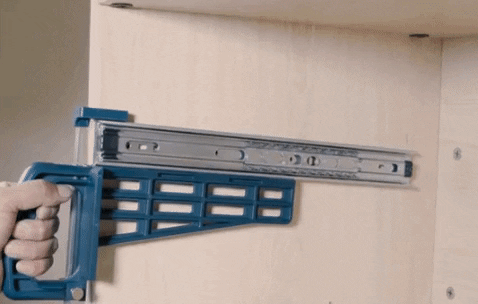 FEATURES
Install drawer slides the fast, easy way for drawers that fit perfectly every time and slide smoothly, easily aligns cabinet drawer boxes to the drawer slides.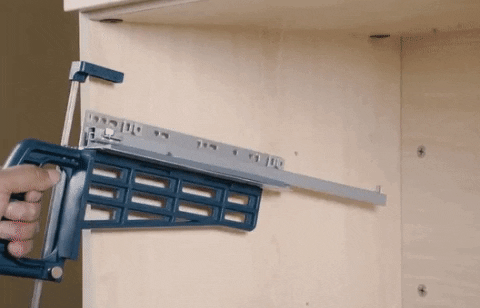 Accurate slide positioning with built-in indexing tabs, flat surface allows for clamping. Built-in magnets keep drawer slide in place.
Repeatable results without measuring and marking. Whether you're installing one drawer or dozens, the drawer slide jig provides fast and consistent results.
Designed to be intuitive for beginners to use, but robust enough for professionals. All you need are the slides you'll use, a clamp, and the drawer slide jig and you're set to install drawer just like the pros. Reversible to mount slides to the cabinet and drawer box.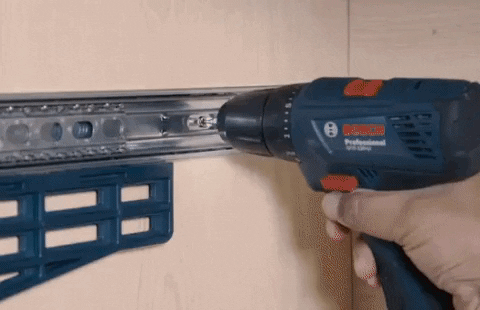 For face frame and frameless cabinets. Works for epoxy (roller) slides and side-mounted ball bearing slides.
SPECIFICATION
Material: ABS
Color: dark green
Jig total length: 317mm / 12.5in
Jig weight: 312g / 11.0ounce
Support rod length: 380mm / 15.0in
PACKAGE INCLUSION
1 x Universal DIY Drawer Slide Jig